Appliance Repair
Get better at staying organized, scheduling jobs and getting paid.
"The app and web interfaces make it easy to create and complete repairs. I can go all the way from my first customer contact all the way through the repair and invoicing with ease. Customer repairs are organized well and easy to refer back to if needed. "

— James B.
Manage and organize your jobs from one app
Kickserv® provides an all-in-one field management solution to meet your unique needs. Benefit from our QuickBooks® 2-way sync, sales and estimate tools, detailed reporting on your customer interactions and easy online scheduling tools, all on your mobile device. We've got everything you need to help deliver quality service to your customers and keep your team on the same page.
Get Started
Manage your business like a pro with the #1-rated software for service professionals.
No contract or credit card required.
Start your free trial
The right tools for...
Online booking requests

No more sitting in front of a phone. Kickserv allows you to create a QR code so your customers can book an appointment in a snap.

Job tagging

Create custom tags to help you organize, categorize and segment your data. You can easily identify upcoming jobs by type or filter your jobs by date or technician.

Placing a job on hold

You can place a job on hold status while waiting for parts to get ordered and shipped. Our payment tools allow you to accept a deposit on your mobile device before you order the parts.
With Kickserv, you can:
Track

your client accounts and make detailed notes

Record

client interactions, payments and attach documentation to each task

Manage

your workflow and schedule employees

Sync

your payments and costs to QuickBooks®

Analyze

your marketing and website analytics

Make

more dynamic estimates on the go

Invoice

clients and send reminders

24/7

support and resources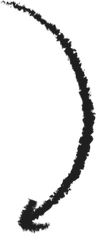 Kickserv is 100% customizable to meet your needs and can be accessed securely from any mobile device. When you need rock-solid record keeping and effective task management for your Appliance Repair business, Kickserv is your best choice.
Contact us today to start your 14-day free trial.