Our Mascot
Meet Norman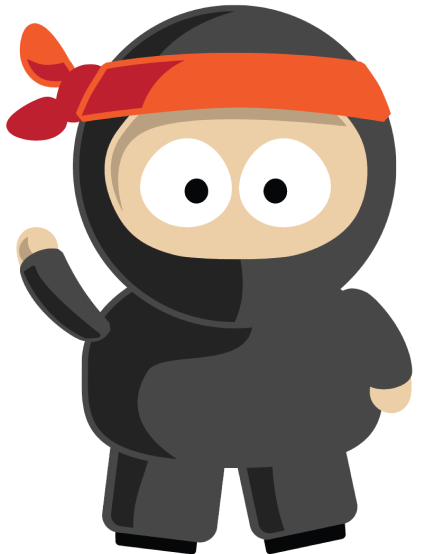 Once upon a time (back in 2011), our field service application was named ServiceSidekick. We decided that our sidekick should have an identity and a cool ninja mask, and Norman the Ninja™ was born. He looks a little different now (we like to think he's aged well), but what he stands for remains the same. Norman represents our mission to make service simple. Kickserv® is built to serve your service business.
Norman Then
Norman Now
Kickserv Logo & Usage
Do these things!
Use the Norman icon or Kickserv logo to link to Kickserv
Use the logo to advertise that your Company uses Kickserv
Use the logo in a blog post or news article about Kickserv
Please don't do these things...
Create a modified version of the Kickserv logo
Integrate Icon or the Kickserv logo into your logo
Use any Kickserv artwork without permission
Sell any Kickserv artwork without permission
Change the colors, dimensions or add your own text/images
Legal
In short, the Kickserv logos and the Norman Icons represent only Kickserv and should not be used to represent your products. Kickserv is trademarked and only to be used in a professional manner. You may also read the official legal terms here.
Kickserv Swag
Send an email to marketing@kickserv.com if you're interested in ordering swag.
Ollie Cap

Black Flat-Billed Cap

Coaster

Norman Hoodie

Coffee Mug

Black T-shirts

Pen

Buff (Neck Gaiter)

Tumbler