Restoration Services
Create detailed estimates, manage tech schedules for one-day jobs or jobs for multiple days and send out customer reminders.
"Capturing all the jobs we have on the go, being able to categorize them by type, and by status (unscheduled, scheduled, in progress, on hold, completed) really helps on the backend to keep invoices moving out."

— Paul B.
Manage and organize your restoration jobs from one app
Kickserv® can manage even the most complex schedules. We give you the ability to schedule single day jobs involving one technician or jobs for multiple days for multiple techs. Our app helps you monitor and organize customer information, schedules, invoices and more with a few clicks or taps on your phone. Take before and after photos from the mobile app and collect payment through our contactless payment feature.
Get Started
Manage your business like a pro with the #1-rated software for service professionals.
No contract or credit card required.
Start your free trial
The right tools for...
Flexible Scheduling

Kickserv allows you to schedule multiple work events and reminders in one job – so each employee has their own tasks and assignments. You can also email or text individual schedules to each employee.

Collecting Payments

Create estimates, send invoices and even text or email requests for up-front payments.

Estimate Approval

Send estimates via text or email and get customers to sign the estimate in-person through our app.
With Kickserv, you can:
Track

your client accounts and make detailed notes

Record

client interactions, payments, and attach documentation to each task

Manage

your workflow and schedule employees

Sync

your payments and costs to QuickBooks™

Analyze

your marketing and website analytics

Make

more dynamic estimates on the go

Invoice

clients and send reminders

24/7

support and resources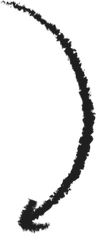 Kickserv is 100% customizable to meet your needs and can be accessed securely from any mobile device. When you need rock-solid record keeping and effective task management for your Restoration Services business, Kickserv is your best choice.
Contact us today to start your 14-day free trial.