Construction
Drop location pins, email or text schedules and collect payments at any stage.
"Costs, not overly complicated to work, basic and works for our needs. Been a client for years and referred more than I can remember and no one ever complains. Great team. "

— John V.
Access the customer and job data you need for your construction company, wherever you are
Kickserv® can synchronize your schedules and tasks to gain efficiency and improve your customer communications. Our app helps you monitor and organize customer information, schedules, invoices and more with a few clicks or taps on your phone. While onsite, your employees can send estimates and payment requests to your clients via text or email and process those payments.
Get Started
Manage your business like a pro with the #1-rated software for service professionals.
No contract or credit card required.
Start your free trial
The right tools for...
Pin dropping

Our pin drop tool allows you to drop a pin in a new construction zone and then send that location to your employees. You can even type in exact coordinates.

Flexible scheduling

Kickserv allows you to schedule multiple work events and reminders in one job --so each employee has their own tasks and assignments. You can also email or text schedules to each employee individually.

Collecting deposits

Create estimates, send invoices and even text or email requests for up-front payments, all from your phone.
With Kickserv, you can:
Track

your client accounts and make detailed notes

Record

client interactions, payments and attach documentation to each task

Manage

your workflow and schedule employees

Sync

your payments and costs to QuickBooks®

Analyze

your marketing and website analytics

Make

more dynamic estimates on the go

Invoice

clients and send reminders

24/7

support and resources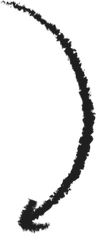 Kickserv is 100% customizable to meet your needs and can be accessed securely from any mobile device. When you need rock-solid record keeping and effective task management for your Construction business, Kickserv is your best choice.
Contact us today to start your 14-day free trial.