Home Security
Quickly and effectively manage tech assignments, payment requests, estimates and so much more.
"We love everything about it. Kickserv helped us do away with bulky job files, helps us manage weekly time cards for our technicians, gives our customers access to all of their job history and makes life in the office so much easier. "

— Robbin Y.
Secure your back-of-office home security business peace of mind.
Kickserv® allows you to see every aspect of your bookkeeping and workflow at a glance. Use our mobile app to track your employees' job progress, create detailed estimates and ensure all costs and revenue for the day are accounted for. Whether you're a sole proprietor or you run a large home security systems company, Kickserv offers complete back-of-office functionality that is easy to use, powerful and convenient.
Get Started
Manage your business like a pro with the #1-rated software for service professionals.
No contract or credit card required.
Start your free trial
The right tools for...
Effective tech scheduling and tracking

You can use our mobile app (iOS & Android) to track your employees' job progress as well as schedule multiple techs at one time to the same job. You can even schedule multiple tasks inside each job.

A 2-way sync with QuickBooks®

Kickserv and QuickBooks exchange data in a two-way communication--providing you with a seamless and complete view of your work and finances.

Sending payment requests

With our online payment tools, you can text or email requests for a partial payment up front or for the total balance.
With Kickserv, you can:
Track

your client accounts and make detailed notes

Record

client interactions, payments and attach documentation to each task

Manage

your workflow and schedule employees

Sync

your payments and costs to QuickBooks®

Analyze

your marketing and website analytics

Make

more dynamic estimates on the go

Invoice

clients and send reminders

24/7

support and resources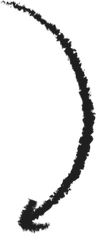 Kickserv is 100% customizable to meet your needs and can be accessed securely from any mobile device. When you need rock-solid record keeping and effective task management for your Home Security business, Kickserv is your best choice.
Contact us today to start your 14-day free trial.