Painting
Schedule more efficiently and keep your jobs organized.
"The calendar and resource views and functionalities are the best features of Kickserv. It has grown with us and continues to get better everyday. "

— Chelsea V.
We provide the tools you need for your painting business to succeed
Kickserv® knows you have your hands full--so we make our app as mobile-friendly as possible. The Customer Center allows your customers to request an appointment online so you don't have to stop in the middle of a job, answer the phone and write it down. You can speak notes to your mobile app instead of typing them in. And you can tag and filter your jobs by type and then stay on schedule with our popular calendar tool. Employees can also upload before-and-after photos to the app while they're at the job site, showcasing the quality of your work to your clients.
Get Started
Manage your business like a pro with the #1-rated software for service professionals.
No contract or credit card required.
Start your free trial
The right tools for...
Effective employee scheduling and tracking

Tracking your employee progress on site doesn't have to be a game of phone tag. With Kickserv, your team members can update the job status on the fly through their phones, and record customer interactions, costs and customer signatures within seconds.

Job tagging

Create custom tags to help you organize, categorize and segment your data. You can easily identify upcoming jobs by type or filter your jobs by date or technician.

Estimate approval

Send estimates via text or email and get customers to sign the estimate in-person or through our app.
With Kickserv, you can:
Track

your client accounts and make detailed notes

Record

client interactions, payments and attach documentation to each task

Manage

your workflow and schedule employees

Sync

your payments and costs to QuickBooks®

Analyze

your marketing and website analytics

Make

more dynamic estimates on the go

Invoice

clients and send reminders

24/7

support and resources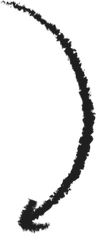 Kickserv is 100% customizable to meet your needs and can be accessed securely from any mobile device. When you need rock-solid record keeping and effective task management for your Painting business, Kickserv is your best choice.
Contact us today to start your 14-day free trial.