Property Management
Better manage your properties and maintenance requests.
"This is a great app for keeping all your info attached to the job records. It is very easy to use and the developers are continuously adding needed features. "

— Tommy D.
We'll help you stay organized and efficient
Kickserv® gives you the tools to stay on top of every detail. We allow you to customize your own parent/child customer hierarchy so that you can more effectively manage your properties. Set up a "parent" contact with "children" (sub-locations) attached, then add any additional contacts under each sub-location. You can also identify which property gets what invoice. This makes scheduling, invoicing and getting paid much easier and allows you to stay organized no matter how many properties you manage.
Get Started
Manage your business like a pro with the #1-rated software for service professionals.
No contract or credit card required.
Start your free trial
The right tools for...
Online booking requests

No more sitting in front of a phone, checking voicemails or typing jobs into a calendar. Kickserv allows you to create a QR code so your customers can request service in a snap.

Effective scheduling and tracking

Schedule recurring appointments, manage multiple schedules with ease and keep track of your employees' whereabouts with the dispatch view.

Archiving customer history

View customer history at a glance, allowing employees to reference this information, including service addresses, maintenance background and before-and-after photos.
With Kickserv, you can:
Track

your client accounts and make detailed notes

Record

client interactions, payments, and attach documentation to each task

Manage

your workflow and schedule employees

Sync

your payments and costs to QuickBooks™

Analyze

your marketing and website analytics

Make

more dynamic estimates on the go

Invoice

clients and send reminders

24/7

support and resources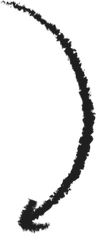 Kickserv is 100% customizable to meet your needs and can be accessed securely from any mobile device. When you need rock-solid record keeping and effective task management for your Property Management business, Kickserv is your best choice.
Contact us today to start your 14-day free trial.