Windows
Communicate effectively with leads, current customers and employees.
"Ease of use for invoices as a template, all invoices look the same for every client. Easy to adjust line items and pricing as needed. Taking pictures within the app has been a great addition. "

— Ryan O.
Have more control and improve your view
Kickserv® organizes and automates your workflow and tasks so that you can focus on getting the job done. Send job reminders to your customers and your employees from anywhere. Categorize all of your leads so you can focus your marketing efforts. And, keep your confidential information private. You can also upload before-and-after photos to share with clients. And, most importantly, our QuickBooks® sync helps you stay on track with your finances and get paid.
Get Started
Manage your business like a pro with the #1-rated software for service professionals.
No contract or credit card required.
Start your free trial
The right tools for...
Employee permissions

Control what information employees can see or interact with. There is also a setting that prevents your crew from seeing what prices you charge customers.

Source leads

For each customer, you can click on "Source" and record where they learned about your business. Then Kickserv can break down the numbers by source.

Flexible scheduling

Schedule multiple workers to each job at one time. You can also cancel and reschedule jobs during inclement weather days.
With Kickserv, you can:
Track

your client accounts and make detailed notes

Record

client interactions, payments, and attach documentation to each task

Manage

client interactions, payments, and attach documentation to each task

Sync

your payments and costs to QuickBooks™

Analyze

your marketing and website analytics

Make

more dynamic estimates on the go

Invoice

clients and send reminders

24/7

support and resources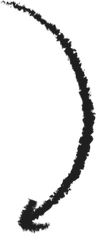 Kickserv is 100% customizable to meet your needs and can be accessed securely from any mobile device. When you need rock-solid record keeping and effective task management for your Windows business, Kickserv is your best choice.
Contact us today to start your 14-day free trial.